Re-key Service in Los Angeles
Rekeying service are really useful, there are many different times where the possibility of rekeying can be done, very often works out more cost effective too as an added bonus.
So when do you need to rekey your home or business?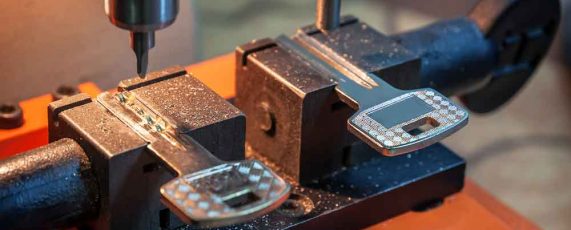 Moving Home – Not sure of how many workers and realtors have had key access or whose hands your key may have gotten into then rekeying is your answer instead of new lock installations.
Lost the Keys to your home – We can pick the lock to your house, apartment or condo. Make some adjustments to the pins inside the lock that makes the old lost keys in effective and make you brand new keys to fit the newly formed pins, plus some spare keys to all on site at your location. It is always better to be safer than sorry who knows who might have hold of your keys.
Lockable Furniture/ Household items – Lockable furniture tends to hold valuables, paper work, stuff of importance they mostly come with small keys that we are in a habit of losing. The furniture matches your whole décor so you don't want to replace it but you do need it to function. It's not a problem for us at Local Locksmith in Hancock Park we will have a new key made for your items in no time at all.
Office/ Master Key systems – If you lost your office key we can produce a new one for you. It takes special tools and machinery but our team have expertise on their side so they can handle
Rekeying is not an easy task and you will need the help of a professional locksmith company, lucky for you we are just the people you need.
We have been servicing for years, we cover Hancock Park and nearby locations. We are up and running Monday through Sunday all hours and work during all major holidays. We are available for emergencies or by appointment you can call our hotline on (424) 229-9521 and arrange a rekey service with us. Our technicians have been working in the industry for years nothing can surprise them, their knowledge of locks and security is incredible.